"Will YOU Be A Coach That People Recommend?"
As a
MIND FACTOR

coach, you'll have a set of tools and techniques that have been tested and used by players at the highest level.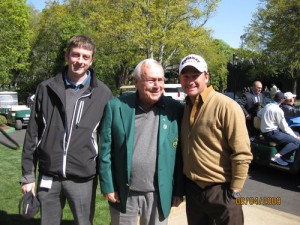 Players such as Louis Oosthuizen, Darren Clarke, Lee Westwood, Graeme McDowell, David Howell and Paul McGinley.
You'll experience 20 hours of great learning, enjoyment and fun, and at the end of that you'll stand out from the crowd because your Mind Factor training with Karl Morris will put you in a different position, allowing you to take yourself and your business to a completely different level.
You won't be like those other coaches who lose client after client because simple but fundamental mental errors undo all the good technical work they have done, leaving a disappointed client who blames the coach.
You'll be a coach that players recommend to their friends because you'll know how to tell the difference between a technical or mental problem and properly focus your coaching efforts.
You'll have the support of the Mind Factor coaching network, which includes sports psychologists, golf pros, club owners as well as hypnotherapists and NLP Practitioners who will help you as you develop.
You'll be part of a first class referral system through the Mind Factor website – players who are actually looking for Mind Factor coaches trained by Europe's leading mind coach, Karl Morris.
Why Is The
Mind Factor

Different?

The online Mind Factor coach certification course is taught by Karl Morris, Europe's leading Mind Coach, who has presented this information with incredible success all over the world to the PGA's of Great Britain, PGA Australia, PGA Sweden, PGA Germany, PGA South Africa, PGA Holland, PGA Belgium and the PGA of Europe.
Look at this:
"Working with Karl has been tremendous. He gave me a very clear understanding of how important my routines were on each and every shot. It was BRILLIANT the RED DOT worked perfectly. The last round at St Andrews summed up all of the work perfectly"
Louis Oosthuizen, 2010 Open Champion
The Mind Factor approach is proven at the highest levels of the game, but it also works with the 'duffers' and every player in between.
It'll work to make your coaching clients improve their game, and their success will be reflected in the success of your coaching business.
What Is The MIND FACTOR Coach Certification Course Going To Teach Me?
The online MIND FACTOR Coach Certification Course consists of approximately 20 hours of video, recorded LIVE at Karl Morris' annual 4 day certification course in Manchester.
Here is exact table of contents of the course:
Module One – Before Play
Presented by Karl Morris
Introduction
A Key Question
The Coaching Framework
'Before' Tools
Neutral Tools
Core Self
Effective Practice
This foundation module not only gives you the coaching framework which will set you apart from other coaches, but also the core mental skills you'll need to help your players (or yourself).You'll find out why positive thinking doesn't work, how to build mental toughness and resilience in your players, and how to make every second of practice count.
Module Two: The Power of Beliefs
Presented by Chris Walton
Iceberg Principle
Beliefs as a Map
Visual Perception
You have Two Minds
Muscle Testing
Power of your Mind
This module addresses the subject of beliefs and how they affect players at all levels. When you have studied this, you will be streets ahead in your understanding of the way a player perceives the game, and how to harness the power of the mind.
Module Three: During Play
Presented by Karl Morris
Applying the Practice Pyramid
Thinking Zone vs Playing Zone
Triggering Concentration
The Power of Questions
The Value of a Practice Swing
Crossing the Bridge
The Power of Centre
So many players tie themselves in knots with pre-shot routines, swing thoughts and habits such as waggles. This module will let you cut right to the core of what works, and most importantly, why.
Module Four: In-Between
Presented by Karl Morris
Effective Practice (continued)
The Circle Game
The In-Between
Thought Chains
Develping Your Business
This module will equip you with the tools you need to measure your players progress so that you have the hard evidence which so many other coaches fail to obtain. You'll also learn how to develop your business as a
MIND FACTOR
coach so that you can get up and running quickly.
Module Five: Influence and Persuasion
Presented by Gary May
Influence and Persuasion
Spatial Anchoring
Covert Body Language
How You Can Persuade Them
Lazy Answer Questioning
Secret Knowledge
Omega Strategies
Pricing Strategies
Influence and persuasion skill are vital, not only in developing your business, but also in persuading your coaching clients to adopt the techniques that will propel them to success. The result is happy players and a thriving business for you. This module is skillfully presented by Gary May, who is internationally recognised as being in the 'Top 1%' of Persuasion & Sales Experts.
Module Six: After Golf
Presented by Karl Morris
Taking Action
Putting Psychology
Controlling Emotions
After (Woods Secret)
Most golf coaching stops when you leave the course.
MIND FACTOR
coaching recognises that much of the learning happens after you play. This module will give you some of the latest neuroscientifically backed tools and techniques to maximise your players success even after they have returned to the clubhouse!
Module Seven: Fitness and Nutrition
Presented by Phil Richards
Ten Habits of Nutrition
Deficiency and Toxicity
The Essential Meal
Nutritional Habits
Fitness and Conditioning
Great golf depends on a combination of technical skills, mental skills, and physical fitness. Fitness and Nutrition expert, Phil Richards, who has worked with athletes including boxer Amir Khan, Rugby Union's Leicester Tigers and teams in the UK football premiereship will teach you how to ensure your coaching clients are at the physical peak too.
Plus, you also get a downloadable manual and FREE optional certification
Each module gives you an in depth understanding and experience of how and when to use Mind Factor techniques to get the very best out of either yourself or your coaching clients. Three modules also feature a guest speaker of truly international standing who will present you with cutting edge information.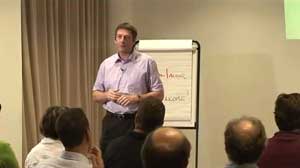 In short, the Mind Factor Coach Certification is unique package which provides you with the opportunity to take your performance to an altogether different level.
It is an absolute fact that exploring new territory and expanding the horizons of what you do can be an inherently scary place. You'll learn over the course of the programme just how much we tend to be stuck in our own limiting patterns of behaviour and how very strong the pull of familiarity is.
If you are the kind of person who is content with the mediocraty of familiarity then this course is probably not for you. But if you are reading this far, I'm certain that you are ready to expand your horizons and become a truely remarkable and successful golf mind coach.
By becoming a Mind Factor coach you will instantly be able to go out and USE the tools and techniques with your clients. As opposed to being exposed to endless theory, the Mind Factor has the basic premise that success is all about ACTION. If you do not leave with a set of techniques you can take action on, we have failed. However, our guarantee and the testimonials of people who are already Mind Factor coaches should suggest to you this is an opportunity that once taken, will be valuable for a long, long time.
Even so…
I'm Also Giving You a 60 day, No Quibble Money Back Guarantee
If at any time and for any reason you decide within the first 60 days that the Mind Factor Coaching Certification Course is not for you then I'll refund every penny you have paid with no questions asked.
CONSIDER THIS QUESTION:
How much more successful a coach would you be if you developed a reputation for taking people's golf to totally different level?
We would be lying if we said that becoming a successful Mind Factor coach is easy. It isn't!! It is a tough and competitive market out there but for those people willing to put in the time and effort and apply the key strategies there is without doubt a wonderful opportunity awaiting you. Never before has there been such a thirst for knowledge about how the mind works and the Mind Factor in sport.
Plus, during the seven module programme you will also be given key strategies on how to recoup and then make a profit on your investment straight away.
Athletes will pay good value to anyone who can help them gain a performance advantage in the sporting arena. Just take a look at the hundreds of aspiring golfers on the mini tours around the world to begin to understand HOW MANY potential clients await the person with the ability to help them experience success.
We have people who are incorporating this knowledge into their coaching with dramatic results on a daily basis. Many coaches report an increase in their own feel good factor when coaching as they get a sense they can really help clients with a broader knowledge base that is not just about technique.
Yes! Please enroll me on the online
Mind Factor Coach Certification Course.
I understand that the course consists of approximately 20 hours of video, recorded LIVE at Karl Morris' annual 4 day certification course in Manchester, and that I will pay just $199 now, followed by 2 easy monthly payments of $199, which is a total overall payment of $597.
I will be given immediate access to Modules One and Two so I can get started immediately, Modules Three and Four will be made available after the second payment, and the rest of the modules will be made available after the final monthly payment
I understand that the price I pay includes my optional Coach Certification, which will involve the completion of 4 short assessments, and that on successful completion I will be awarded a Mind Factor certification.
I also understand that certification as a Mind Factor coach entitles me to be listed as such on Karl Morris' coaching website, themindfactor.net.
On top of this, I'm protected by your no quibble guarantee which states that if I am unhappy for any reason at all I can cancel my enrolment within the first 60 days for a full, no questions asked refund.