About Karl Morris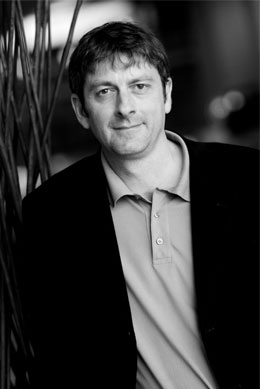 Widely regarded as Europe's leading PERFORMANCE COACH, Karl Morris delivers cutting edge methods of peak performance and goal achievement to a range of clients across sports and business.
From the world of professional golf, Karl has worked with players including Louis Oosthuizen, Graeme McDowell, Darren Clarke, Lee Westwood, Paul McGinley, David Howell, Phil Archer, Richard Finch, Alison Nicholas and Trish Johnson.
Karl has also worked with top class amateurs, including numerous Walker Cup and Curtis Cup players.
As a consultant to the PGA of Great Britain and Europe, Karl has presented seminars all over the world to the Australian PGA, German PGA, South African PGA, Dutch PGA, Swedish PGA, Belgian PGA and the Hong Kong Golf Association.
From the world of business, his high profile clients include Red Bull, Volvo, Lloyds TSB, Barclays Wealth, RBS, Investec and Akzo Nobel.
Karl Morris is a regular feature writer for a host of publications including Golf World, Todays Golfer, Golf International, National Club Golfer, Chip and Spin, as well as the author of 'Golf – The Mind Factor' with Darren Clarke.
Karl has a passion to demystify psychology and to provide a range of practical and applicable tools to assist performance breakthrough all levels.
The Karl Morris
MIND FACTOR

approach to golf has been proven to help people transform their game in the only environment that really matters – THE REAL WORLD.