Does the stroke create the putt or does the putt create the stroke?
This is a fundamental question examined in the brand new book on putting written by Karl Morris and Gary Nicol
Titled 'The Lost Art of Putting', Karl and Gary explore what could be getting in the way of you being so much better on the greens.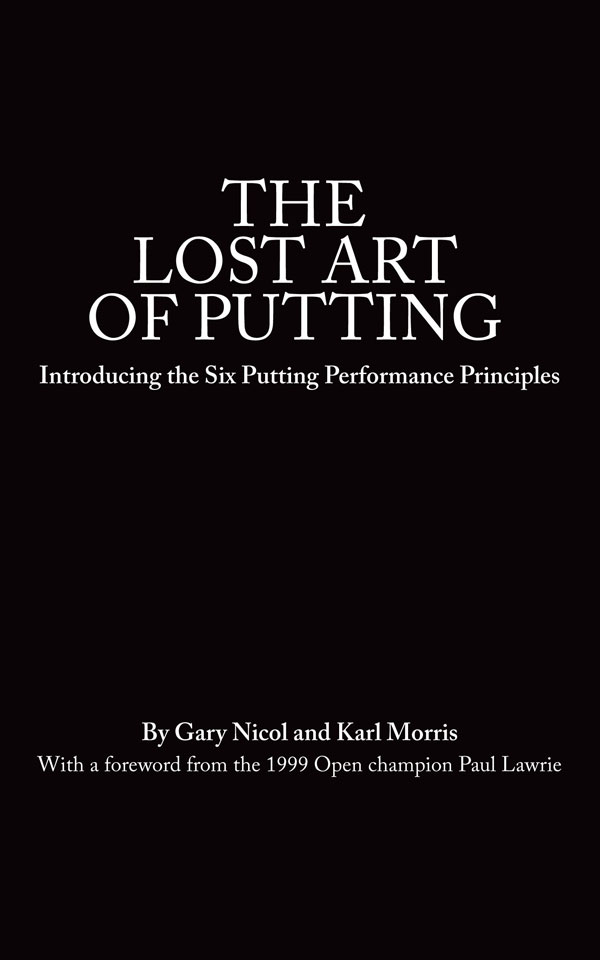 Have you spent a great deal of time trying to 'perfect' your stroke? Yet you seem to hole nothing.
Are you obsessed with start lines?
Do you have a house full of putting 'gadgets'. Yet never seem to get many putts falling into the cup
Has your putting got progressively worse over the years?
Then this is the book for you!!
With over 60 years combined coaching experience at the very highest level, Karl and Gary bring a refreshingly new perspective to the putting arena.
Having coached numerous Major winning and Ryder Cup golfers, the 'putting performance principles' in this book have been tested at every level of the game
Full of practical and applicable advice 'The Lost Art of Putting' contains ideas to transform your putting from the very next time you play.